James "Magaska" Swan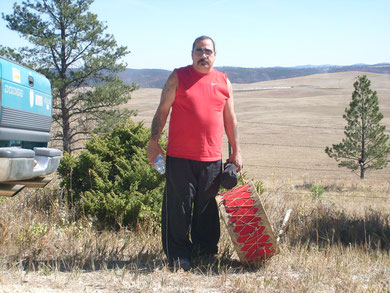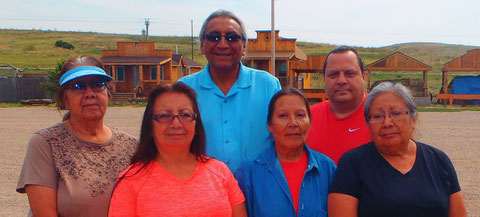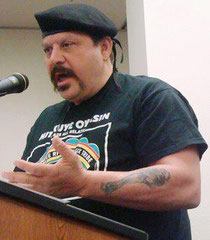 I'm a Native American Activist! (I try my best anyway) My father "Orlando Swan 4/4" from Cheyenne River Sioux Tribe,"Whitehorse, S.D." where we are both enrolled members.
My mother " Dorothy (Marshall) Stewart 1/2" from Rosebud Sioux Tribe "Spring Creek"(enrolled member). We moved to the (High-Point, projects) in Seattle Washington after the 1972 Flood we were living in Lakota Homes at that time.
After Graduation from an all Indian High School "Indian Heritage High School" in 1979, I went into the Service "Navy" (Aviation survival equipment technician) and spent most of my time over seas (3-years).Traveling from country to country mostly in the pacific region & spending a couple months off the coast of Iran. When I got out of the Service, I have to admit I received a "Bad conduct discharge" do to my lack of conformity to the rules and regs of the military, I was accused of being mischievous ... LOL. I did get an up grade to Honorable after two years tho...
I came back to Seattle went University of Washington I received a bachelors degree in mechanical Engineering, then worked in a Steel Mill as a Journeymen "Millwright" Mechanic, for 10-years. Then in 1992 I move back home to South Dakota (Never to Leave Again)...LOL. I have been a Fancy Dancer since I was 15-years old. I danced in the opening Ceremonies of the 1990 "Goodwill Games" in Seattle Washington, with "North American Dance theater". I was working on going Traditional (Getting old) but decided to advocate for Native rights. I Sun dance and have for a bunch of years since 1996 (still dancing) and I have supported, local Native Activist groups and other Native Organizations for about 20-years here in Rapid City South Dakota and about 15-years in Seattle (with the "Leonard Peltier" Defense committee for about 3-years) back in the Mid-Late 70's. I am a life supporter of A.I.M. (American Indian Movement) My uncles and Family members have always either been in or supported A.I.M. Its in our blood...LOL.
I started "United Urban Warrior Society" in 2010 and have been active in the group since. I have two daughters Tabitha & Quanah & three Grand children.  Aside from a 40-hour week job as a Industrial/Fleet mechanic "got to pay my bills" I spend most of my free time on the computer managing & promoting U.U.W.S. and doing research on the net..I am active in my spirituality. On a real personal note I stopped smoking cigarettes about 4-years ago, stopped drinking 2-years ago..never had an drinking issue was just a beer drinker a few shots now and then..lol..Never used drugs accept a little weed back then ...been about three years since I did that...I currently have a class A CDL..that helped me stay straight over the years...lol. I set it down and simply just walked away and never looked back...I am by no means a perfect person and I know there is allot of haters out there, but I'm doing the best I can. I have no regrets and I thank Tunkasila for the strength to do this and I will continue doing what I am doing until the end.....
James Swan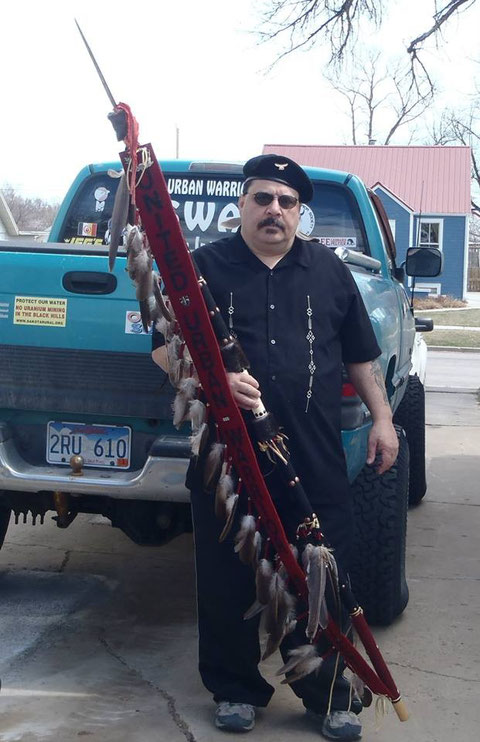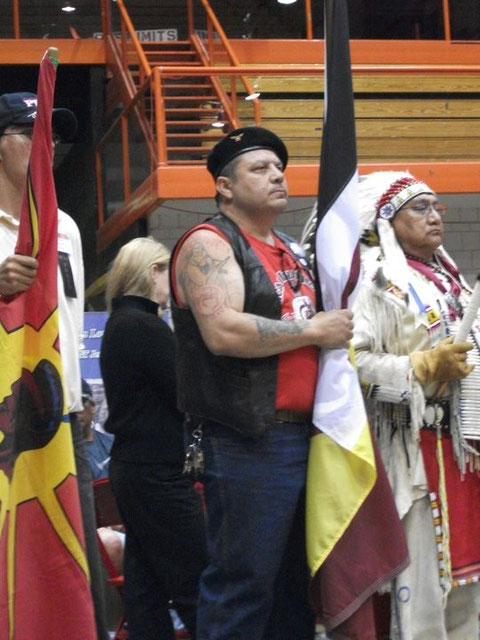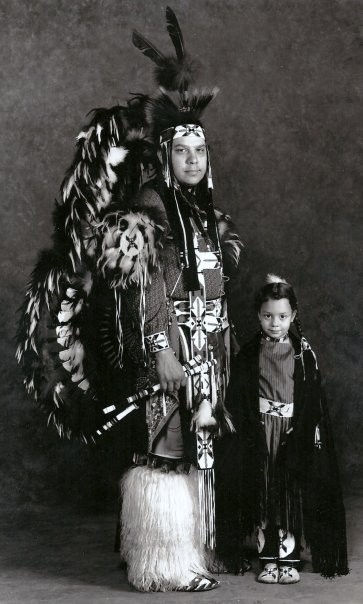 Copyright © 2012 "United Urban Warrior Society"